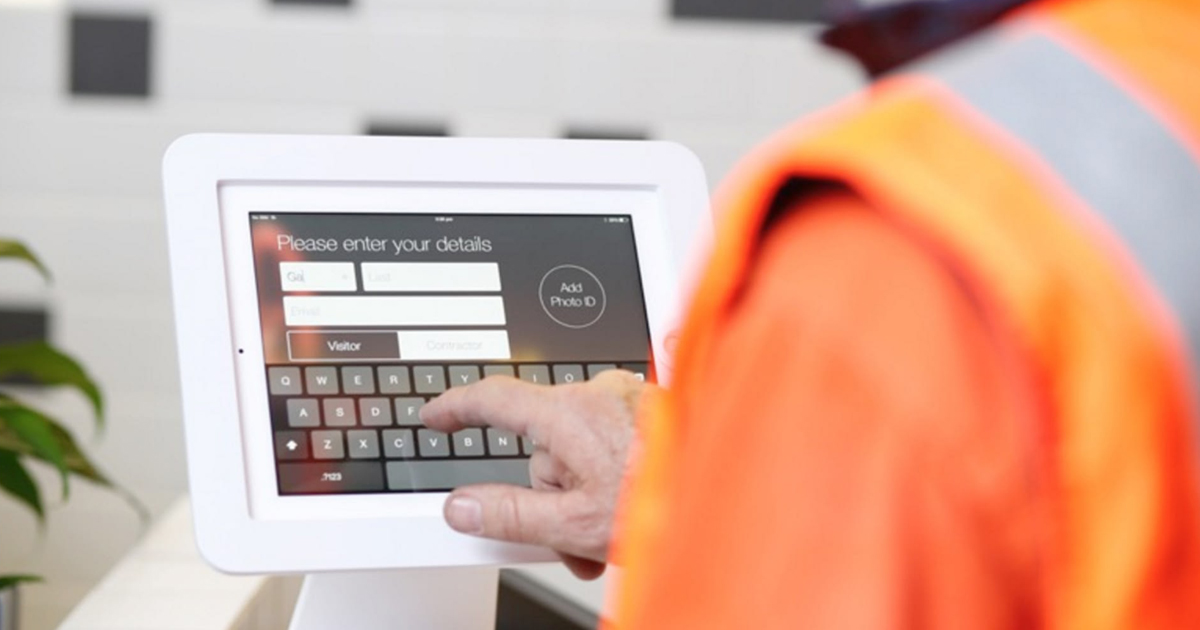 Visitor Sign in & Contractor Compliance
Visitor sign in and contractor compliance is about keeping your business secure, your contractors compliant, and your people safe. Regardless of what industry you're in, you can't have unauthorised people wandering around your premises or worksite. Upstream offers visitor sign in and contractor compliance solutions that manage your visitors, contractors, and staff digitally.
Visitor sign in and contractor compliance solutions that keep your operations safe
Digital visitor and contractor compliance management can take the headache out of managing visitors, contractors, and staff. With visitor check in systems and contractor compliance assurance, you can be sure that everyone on your premises is accounted for and authorised to be there.
In an emergency or safety incident, being able to account for everyone's whereabouts is crucial. This is even more pronounced if your premises are sensitive, such as a school, healthcare facility, government facility, or other restricted-access premises.
Upstream offers comprehensive and purpose-built systems to help you manage visitor check in, contractor compliance, evacuation and emergency notifications, and more.
Our systems include:
Digitally manage your visitors, contractors, and staff today
Want to know how digital sign in can save your business valuable time? Want to make sure that your contractors comply with industry standards?
Click the button below and we will be in touch to discuss.
visitor check in systems
contractor compliance management
time and attendance systems
evacuation and emergency notifications
visitor security systems
induction and safey module for onsite entrance
digital visitor sign in and visitor arrival alerts
LinkSafe integration
student arrival and departure management
LinkSafe contractor management
Working with Children live validation
The right visitor sign in and contractor compliance solution for your organisation
Upstream has developed visitor sign in and contractor compliance systems for all industries with specific modules for key industries including construction, primary and secondary education, and general corporate use.
uDoc SignIn
Ideal for any environment, this solution helps you manage visitors, contractors, and staff digitally. Enjoy improved security with photo capture of each visitor at sign in. You can automatically validate contractor credentials and insurance by linking with contractor validation systems such as LinkSafe or by using the inbuilt portal.
The system lets you keep track of staff through a live dashboard so, if an emergency occurs, you can account for everyone's safety immediately. You can also track time and attendance for accurate wages and reporting of time onsite for staff and contractors. One-click emergency notification capabilities let you stay in touch if there's a lockdown or emergency.
The primary and secondary education versions of uDoc SignIn also digitally record students' movements around campus, capturing late arrivals and early departures. Automated workflows notify parents, guardians, and student services of these movements automatically in real-time via SMS or email, so unexplained absences are subsequently noticed right away.
The system can run immediate WWC checks to ensure visitors to the school are authorised to work with children, keeping students safe.
Workplace and school safety shouldn't be left to chance. Upstream's visitor sign in and contractor compliance solution helps manage safety and induction requirements to protect your school or business.

Contact us today

to find out how we can help you.
The Visitor & Contractor SignIn solution with LinkSafe integration allows Star of the Sea to have a 'one place sign in & validation both for visitors & contractors. This helps the college maintain compliance and a child safe site.
Adrian Harvey, Operations & Services Manager     I     Star of the Sea College
How It Works
uDocs SignIn In Action
Instant Validation
Through LinkSafe or Localised Contractor Systems
Protect your business with automatic validation of contractor credentials, insurances, or licenses by linking to local or external Contractor Management Systems such as LinkSafe. Not only integrate directly for real time checks, but also validate contractors using unique identifiers like a mobile number, QR code or pin.
Easy Check In
Better First Impressions
uDocs SignIn provides a self-service facility, welcoming your guests with a professional, easy-to-navigate sign-in process. The user friendly interface allows visitors to register arrival, search the staff directory and identify recipients of courier deliveries, improving reception productivity and efficiency.
Reinforce Your Brand
Customisable Interface
Raise your business profile by overlaying your company logo, visuals and branding to create a smart and professional look, enhancing reception and the visitor experience. And because it only takes a few minutes to update the look and feel, you can make changes as often as you like easily.
Up to Date Contacts
Active Directory Integration
With seamless Active Directory integration, manage and update staff details simply. What's more, change, create and assign custom roles, such as First Aid Officers or Fire Wardens, to individual staff members.
Visitor Awareness
OH&S Compliance Management
Electronically streamline OH&S compliance and better manage the safety of corporate visitors, staff and contractors. Ensure visitors are aware of any conditions of entry at the point of their sign-in, helping uphold OH&S requirements. Activate compliance workflow management through customised alerts, terms & conditions, induction policies or videos.
Visitor Arrival Alerts
With Digital Notifications
Connect and alert people faster. Be informed of guest arrivals as soon as they sign in. The instant email and SMS notifications ensures you're in the know in real time.
Streamline Groups
Pre-Register Group Bookings
Streamline group arrivals and enhance the sign-in experience by pre-registering them. What's more provide pre-booked guests with location maps, parking facilities and calendar invites prior to arrival.
Improved Security
Instant Photo ID
Never wonder who's onsite again with the ability to quickly identifying guests through Photo ID Labels. Capture and display their name and photo, and store their details and signatures for reporting and compliance purposes.
Emergency Notifications
Evacuation & Emergency Alerts
Improve risk mitigation with instant emergency notifications. Alert visitors, contractors and staff by SMS and email at the touch of a button in the case of emergencies, and include evacuation maps where relevant. Furthermore easily contact specific safety personnel should their assistance be required.
Manage Your Staff
Time & Attendance
Ensure accurate reporting of time onsite for staff & contractors, giving you the visibility to validate invoice amounts or hours worked.
Visibility & Reporting
Information Access
Always know who's on your site at any time. View visitor information immediately through the portal which can be accessed by multiple people across the business. The searchability feature allows you to search by date or guest type, or create reports over specified periods. Additionally, easily export data for OH&S, compliance and log book reports.
Emergency Roll Call
Emergency Storage
Utilise the optional cloud facility which can be activated upon visitor or staff sign-in, allowing easy access to visitor details in the event of an emergency for roll call purposes.
Staff Status Board
View Location
Easily view the location of your staff through the live Status Board in real time, keeping you in the know of who's on and off site. The easy to use feature allows staff to update their status by swipecard or digital login.
Student Arrival & Departure Management
Keeping Parents & Guardians in the know
Ensure OH&S compliance by digitally recording the movements of students, capturing late arrivals and early departures. Additionally, notify parents, guardians & student services of their movements automatically via SMS or email alerts in real time.