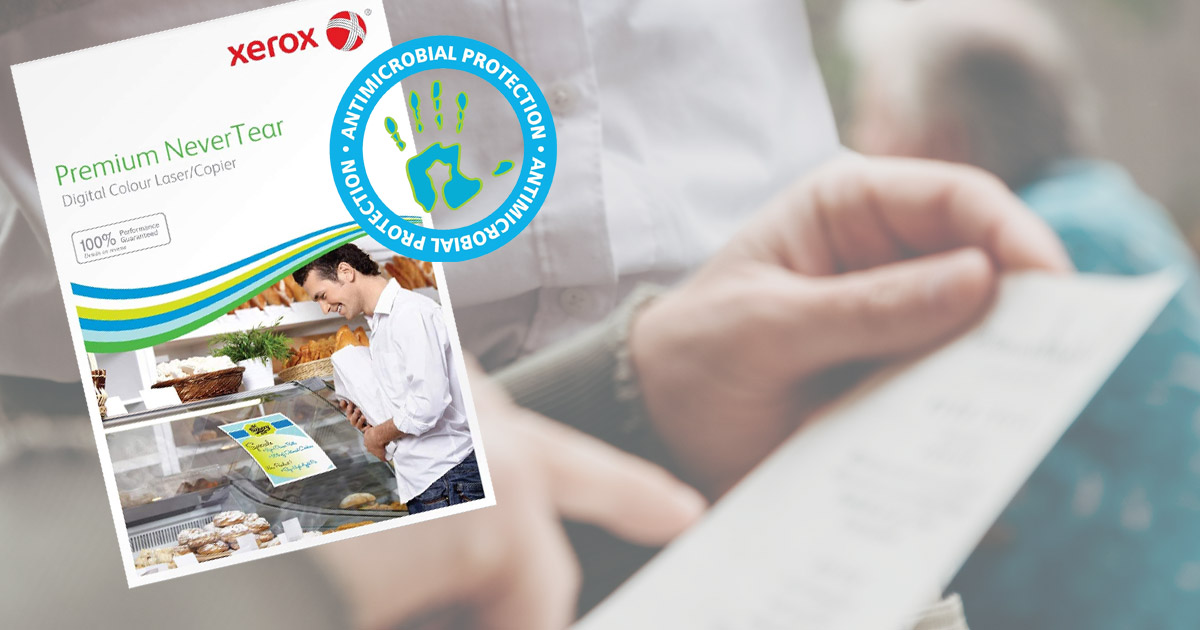 FX Business Technologies is now distributing world's first antimicrobial synthetic paper for dry toner printing
Xerox Premium NeverTear synthetic paper has a new antimicrobial additive in its coating which is proven 99.9% effective against a range of harmful bacteria. This is a world-first application specifically designed for dry toner printing.
The antimicrobial coating called KernowPrint T5 inhibits the growth and survival of harmful micro-organisms such as bacteria, fungi, and mould.
Workplace hygiene continues to be a top priority and many businesses are thinking more deeply about how they can protect their staff and customers from harmful bacteria.
The sharing of documents is one way bacteria can be transmitted, particularly for items such as menus, shared documents, or membership cards that are passed through many hands.
FX Business Technologies is delighted to be able to offer this innovative solution in Far North Queensland and to help our customers have a second line of defense against harmful bacteria.
The antimicrobial coating is developed by Kernow Coatings, based in the United Kingdom, and has been independently tested to ISO 22196 standards as well as ongoing quality-control tests and environmental trials.
All future orders of Xerox Premium NeverTear will be antimicrobial. This applies to all gauges from 095mic to 350mic.
If your business could benefit from the use of NeverTear, call us today to place an order!